HOLIDAY Villa Caliu
380 Sqm
4 Bathrooms
5 Bedrooms
The Villa Caliu  is stunning and a perfect holiday retreat on a beautiful and central location on the island. The garden is magnificent and peaceful with lots of different spots to relax. Sun, shade, fruit garden, terraces and a great spacious pool area.
The location is ideal, but we would recommend to hire a car. Central on the island which makes that you drive easily to beaches, the city of Ibiza, but also to San Antonio and its sunset beaches as Cala Conta & Cala Tarida and Santa Eularia or smaller places like Santa Gertrudis, Sant Carles, Sant Joan and Sant Lorenzo within 10 minutes drive.
On the main road to the house you'll find lots of nice restaurants like Bambuddha, Cicale and Ses Escoles. The Restaurante Es Caliu which serves delicious food is in walking distance.
Around the corner you'll find a small local supermarket where you can buy fresh bread, fruits & vegetable every day.
The house gives also lots of opportunities to spent lovely time together and have dinners at home.
The Villa provides a good and nice open plan well equipped kitchen inside and dining area outside with a great outdoor kitchen and BBQ.
If you love to cook you feel at home!
The villa and all areas are very spacious and provides privacy as well as cosiness if you are with a bigger group.
We highly recommend this Retreat Holiday Villa Caliu with its Mediterranean flair!
Villa Caliu offers 4 double bedrooms and 3 bathrooms in the main Villa , living room, full equipped kitchen
Further there is  a guest house from 65 m2 with 1 double bedroom living room, bathroom enough space for 2-4 people!
Ideal for Family with children
Large Pool with jacuzzi
This villa makes your holiday meaningful & memorable
Don't miss the special prices for this Villa Caliu
Prices:
Price per day starting from 570.- euro (min stay one week)
May and October from: 4000.- euro per week
June and September from: 4800.- per week
July and August from: 5500.- per week
Licencia pedida: CPR9052180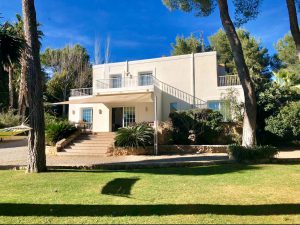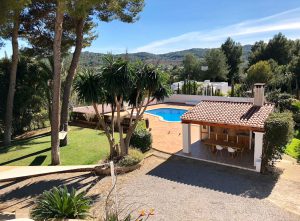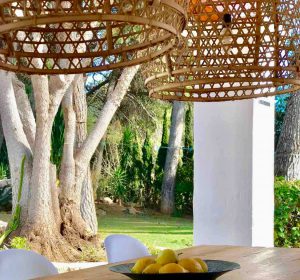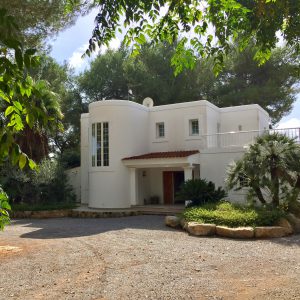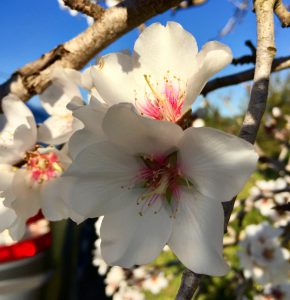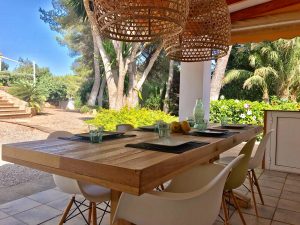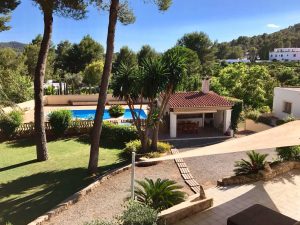 Property Location